We had a really busy weekend: Friday night date, snowshoe trip on Saturday, church on Sunday and then shopping after that. Rory had enough of being left alone and this is what I found when we came home Sunday afternoon.
Starting on the windowseat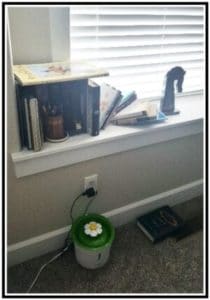 Then moving on to the shelves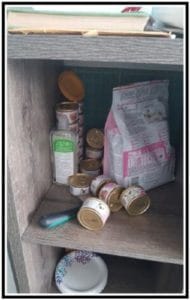 With the finale on my desk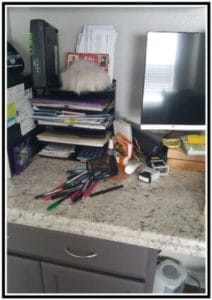 She definitely had her revenge, little stinker!