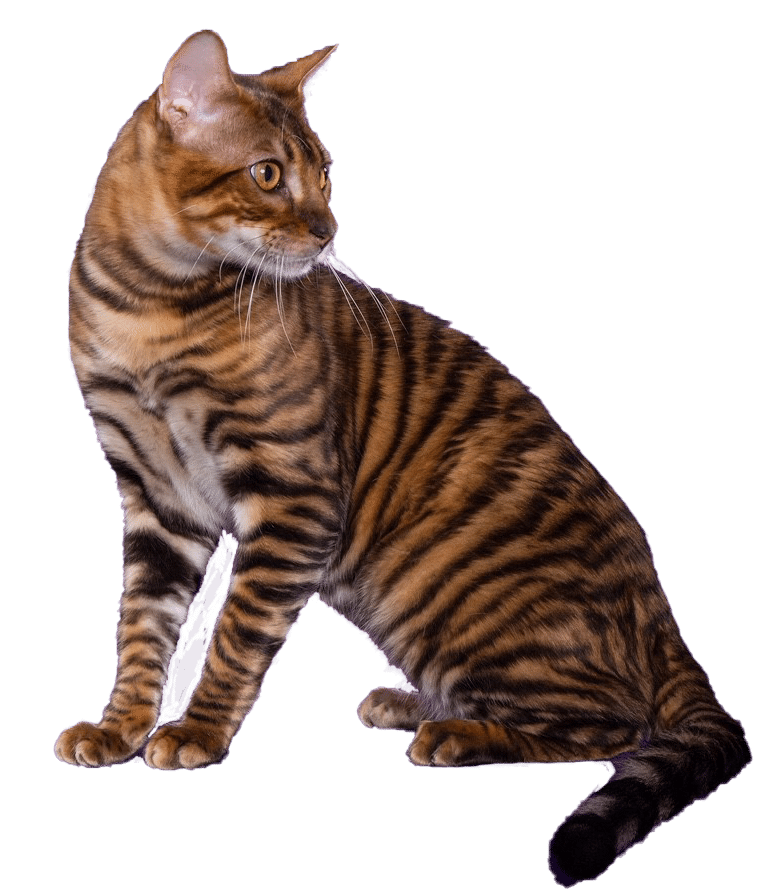 ToygerJoy
Adventures in Raising Pedigree Toygers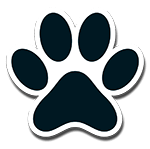 The Beautiful and Enchanting Toyger
Located in the Treasure Valley of Idaho
It's hard not to fall in love with these gregarious cats who resemble tiny tigers. In fact, the name Toyger is short for Toy Tiger and while there is no tiger blood in their lineage, they would probably never admit to it.
Toygers are bright, charming and people-centered.
They are very curious and athletic yet love to snuggle down for a good nap on your lap. Their dramatically striped coat is smooth and sleek with minimal shedding, very soft to the touch so you just can't resist petting them.
So why bother resisting…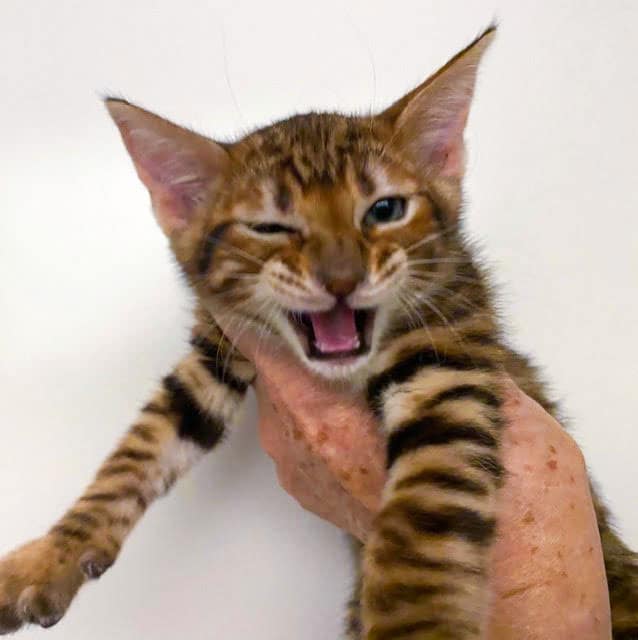 Introducing…
DesignerStripes
Aurora Glory
of ToygerJoy
Aurora is our foundation queen – this is her at 8 weeks doing her finest pirate impression, making this my favorite kitten picture of her. From the DesignerStripes Cattery of Illinois, Rory was born in September 2020 to DesignerStripes Troublemaker and CH DesignerStripes Red Garnet both from a line of champions. Helen Baloun who owns DesignerStripes has been raising champion pedigree Toygers for over a decade working to develop the breed to its finest potential. It's a work of devotion and I'm honored to have one of her kittens.
Aurora means "the dawn," the beginning of a new day – for me it's the beginning of a new venture working with an animal that I love. From my childhood, there's generally been a cat (or two, or more) in my life excepting those times in college or in no-pet apartments. Their little furry souls invade your heart, they are a sweet presence in your home with their own feline language and ways; when I come home, I always want to see on waiting for me.
I was casually thinking of getting a new cat after we lost our old kitty-girl of 14 ½ years to congestive heart failure, but I was just thinking about it, not really pursuing it, just thinking…you know…Our house was too quiet, too dull, too kitty-less. I was doing a little research on the best breeds that cause the least allergic reactions, only thinking, looking at maybe a Russian Blue, thinking…
Then I inadvertently discovered the Toyger breed and it was love at first sight – thinking was over!! – I had to have a Toyger! And even better, I discovered that I could actually be a part of developing this breed…my incredible husband encouraged me, my friends spurred me on and now a darling kitten has stolen our hearts.
My cattery plan is unhurried growth, with careful thought and integrity, breeding for high Toyger standards, beauty and sweet temperaments. Never for volume, only for quality. I look forward to what awaits me on this ToygerJoy journey.
I chose Glory to follow her name as it is drawn from the Bible verse "…whatever you do, do it all to the glory of God." And that is what I will strive to do with my Toyger adventure.
-ToygerJoy